Stunt, parkour, obstacle and rock climbing flooring is an essential component of any training or competition environment for athletes and fitness enthusiasts who engage in high-intensity physical activities. These specialized types of flooring are designed to provide a safe and secure surface that can absorb impacts and reduce the risk of injuries. The benefits of having stunt, parkour, ninja and rock climbing flooring include injury prevention, improved performance. The shock-absorbing properties of this type of flooring can reduce fatigue, improve traction, and provide the necessary support for athletes to perform at their best.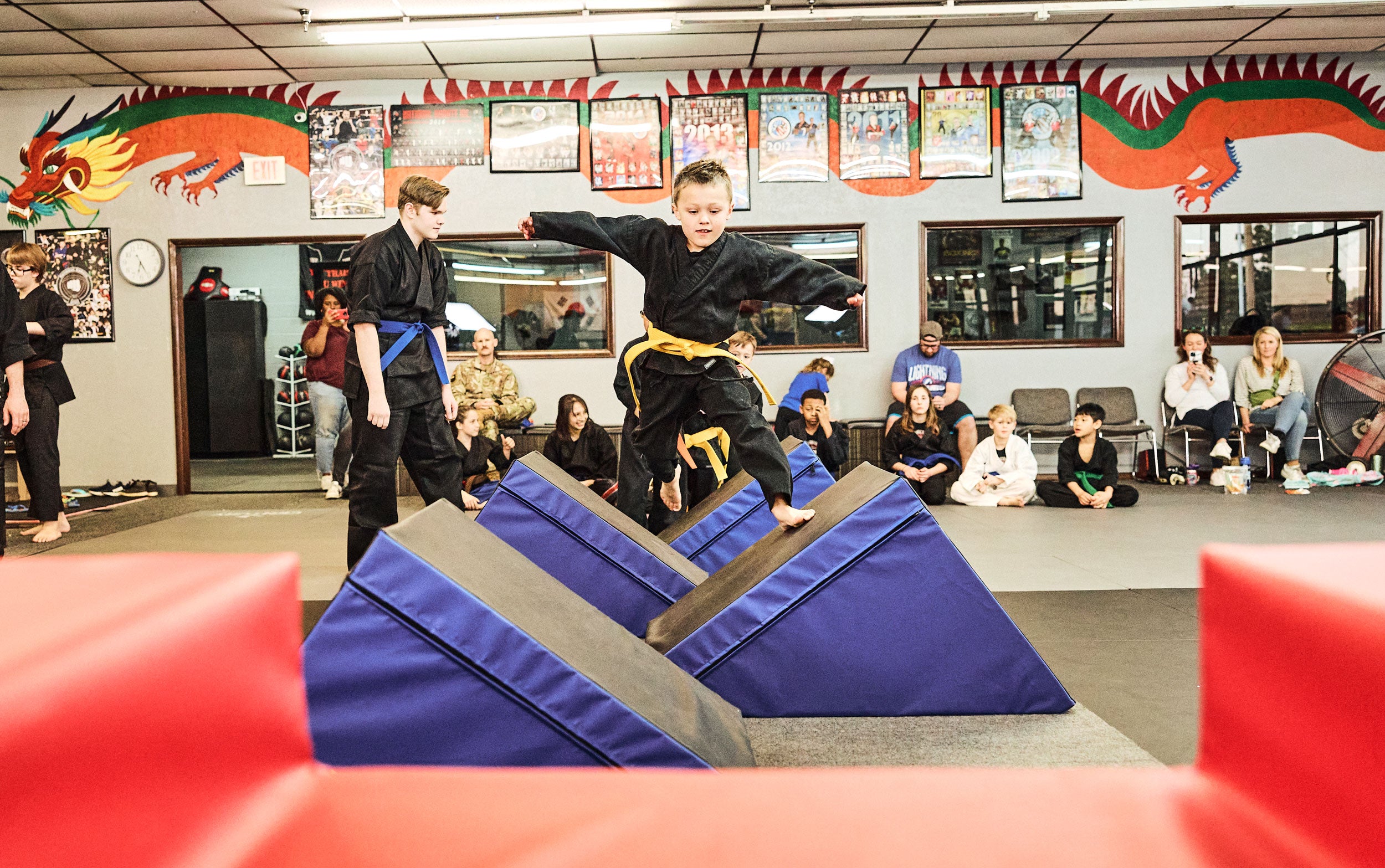 Century Ninja Obstacle Course

Get ready to offer a diverse and challenging parkour / ninja experience with the Century Ninja Obstacle Course! This comprehensive set includes four yellow posts, four blue sloping steps, a green vault, a black / red bench and purple balance beam, allowing you to create endless combinations and variations for your students. Designed to be attached to Carpet Bonded Foam (available separately), this obstacle course requires the hook attachment on the bottom of each piece of equipment to be securely fastened to the Carpet Bonded Foam floor for optimal safety and stability. With the Century Ninja Obstacle Course, you can provide your students with an exciting and engaging parkour / ninja experience while ensuring their well-being.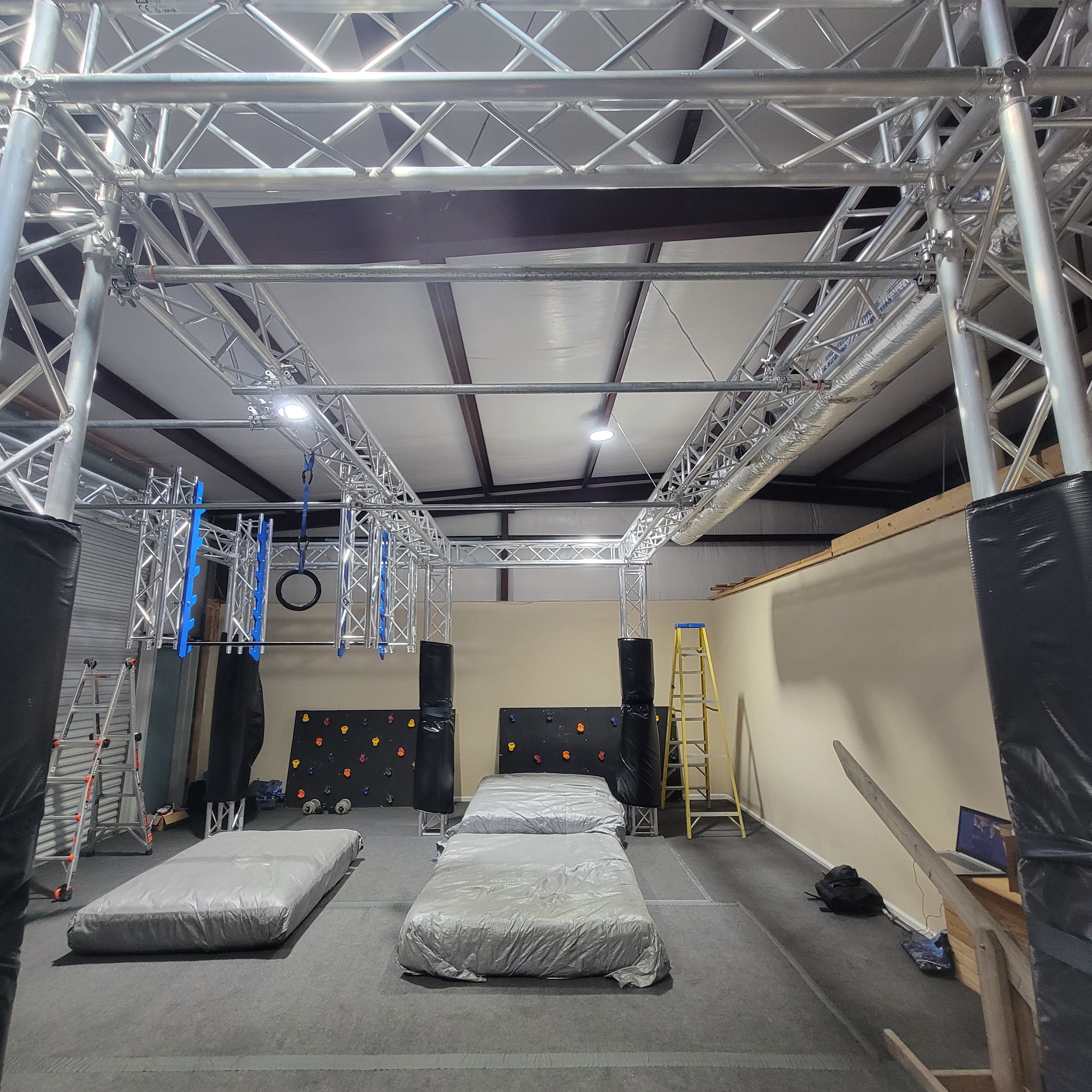 Rock Climbing

Ensure the safety of your rock climbers during training by equipping your indoor climbing gym with Century Mat Solution's durable and long-lasting mats and crash pads. Our high-quality mats come in various surfaces, including carpet bonded foam that easily conforms to walls and angles, providing optimal support and protection against the toughest falls. We also offer rollout mats for stretching and strength training, as well as tile and puzzle mats that can be easily set up. Our crash pads on top of carpet bonded foam are ideal for optimal cushioning and can help protect against falls. With our reliable mats, your climbers can focus on honing their skills without worrying about potential injuries.
Customization

WE CAN CUSTOM FIT OUR MATS TO YOUR NEEDS ALONG WITH LOGO CUSTOMIZATION OR LOGO CREATION.

Our custom services department can create the design of your choice. Or have us help you create your logo by working with our in-house creative department to outfit your home, school or gym.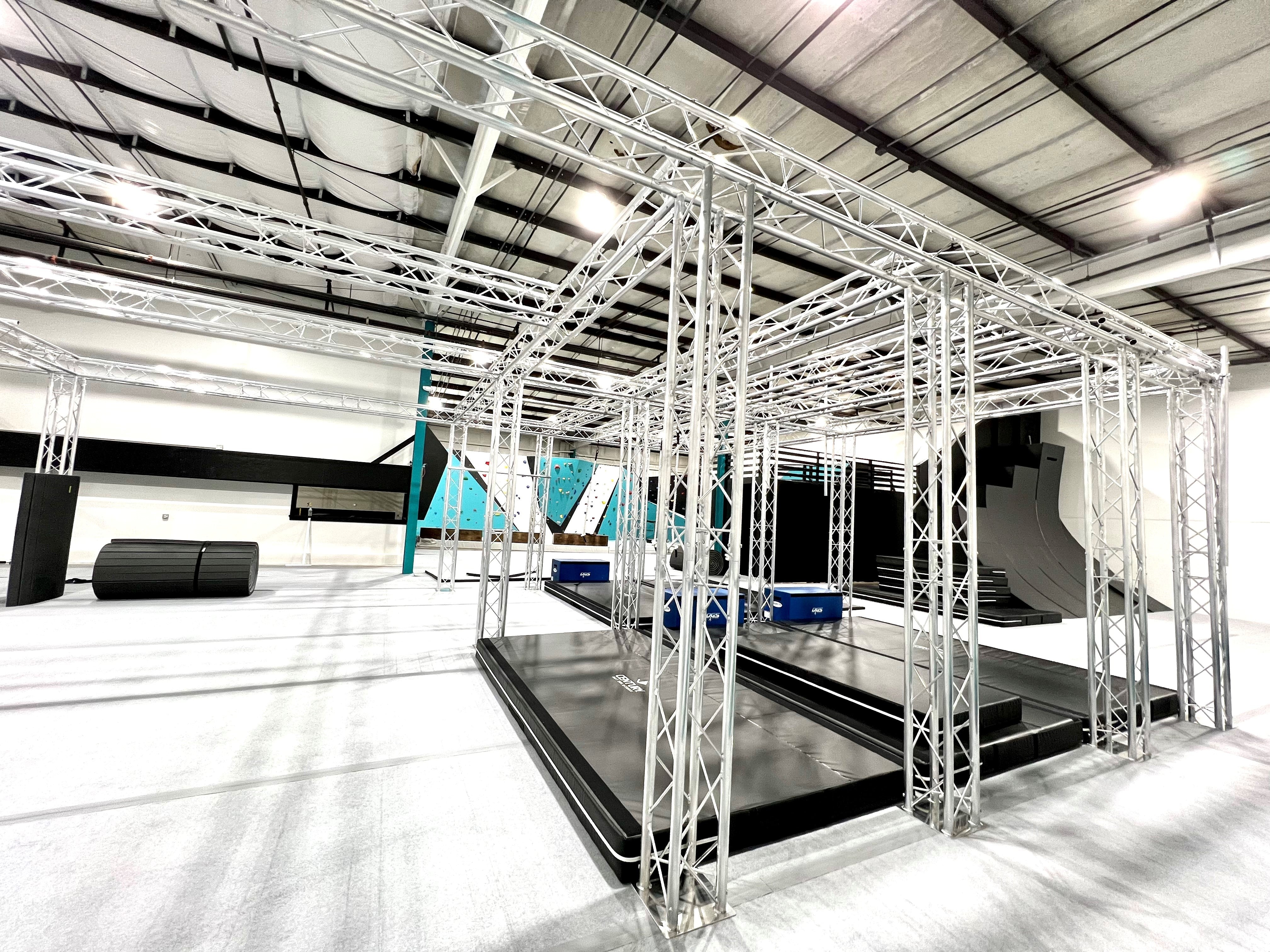 Stunt & Parkour
Parkour and stunt training are highly demanding programs that challenge athletes to push their physical and mental limits. Parkour practitioners execute a wide range of movements, including running, jumping, flipping, wall climbing, and stunts. Due to the high intensity of these activities, the risk of injury is substantial, necessitating the use of parkour mats to ensure safety.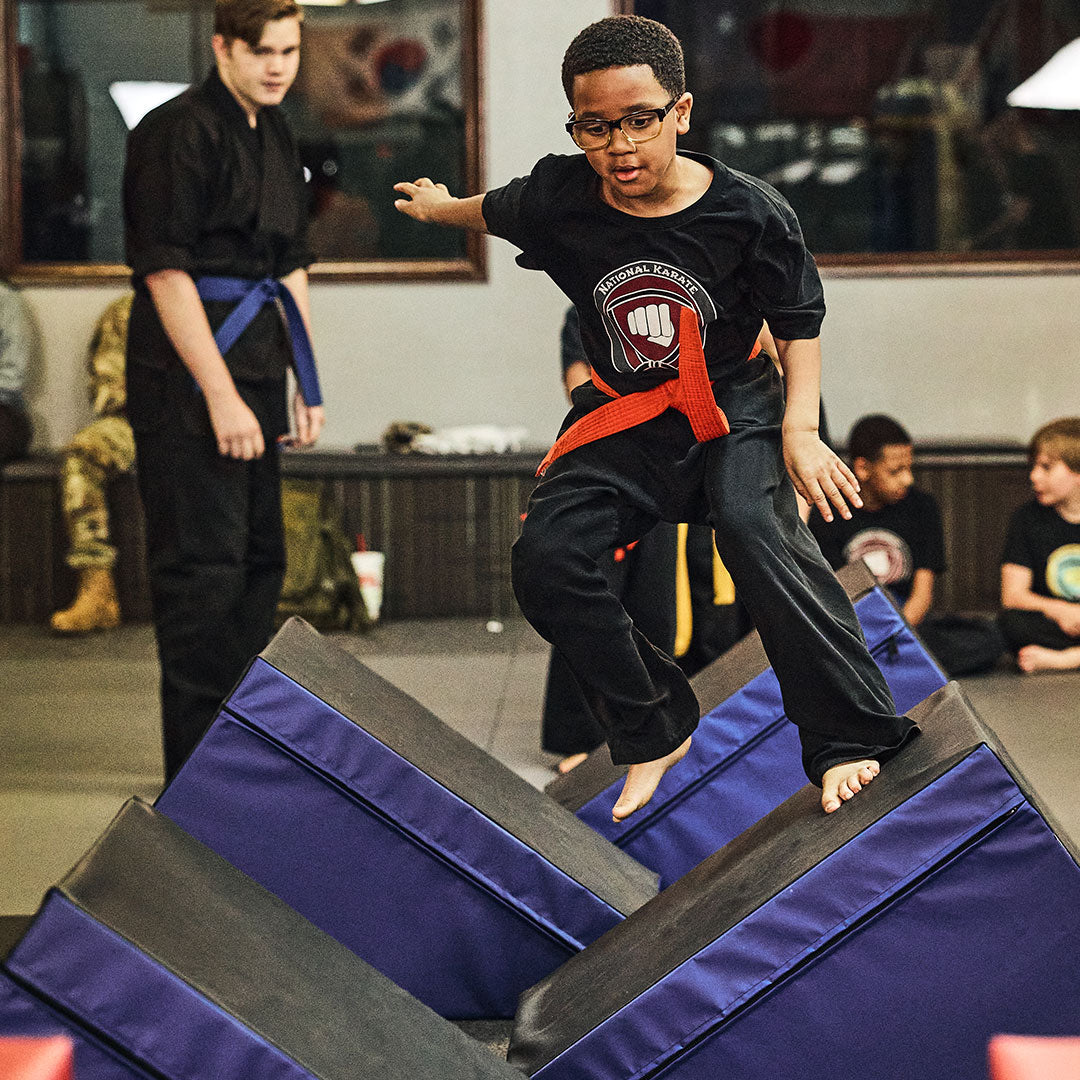 Obstacle Course Specs:

Surface: 18oz Vinyl
Foam: 1.5" thick layer of #4 crosslink extruded polyethylene foam
Density: Durometer rated at 59
Layout: Fully customizable with standard pieces
Connection Option: Hook on bottom of Obstacles that connects to the Carpet Bonded Foam
Price Quote: Email us at info@centurymats.com
Manufacturing: Made in the U.S.A 
Warranty: 1-year Limited Warranty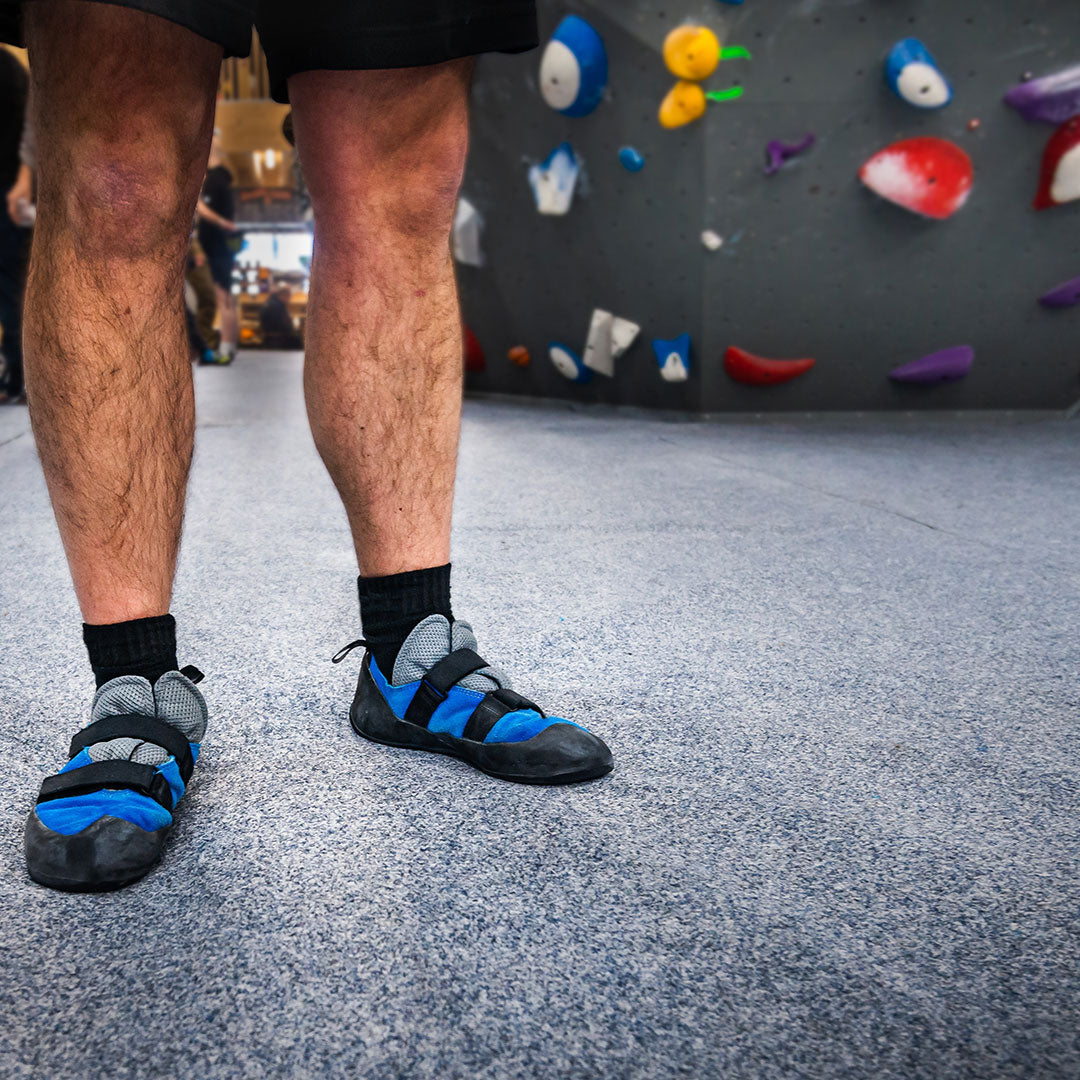 Carpet Bonded Foam Specs:

Surface: 26oz Carpet 
Foam: 2.2oz density cross-linked foam, offered in 1 3/8" or 2" thickness closed-cell
Low Impact: Durable and cushioned, able to withstand the toughest demands
Layout: 6' wide rolls x ANY LENGTH; custom shapes and cuts (*minimum length 36 linear ft. to place a custom order)
Connection Option: Hook tape fastening. Can be moved and re-positioned as needed
Price Quote: Email us at info@centurymats.com
Manufacturing: Made in the U.S.A
Warranty: 3-year Limited Warranty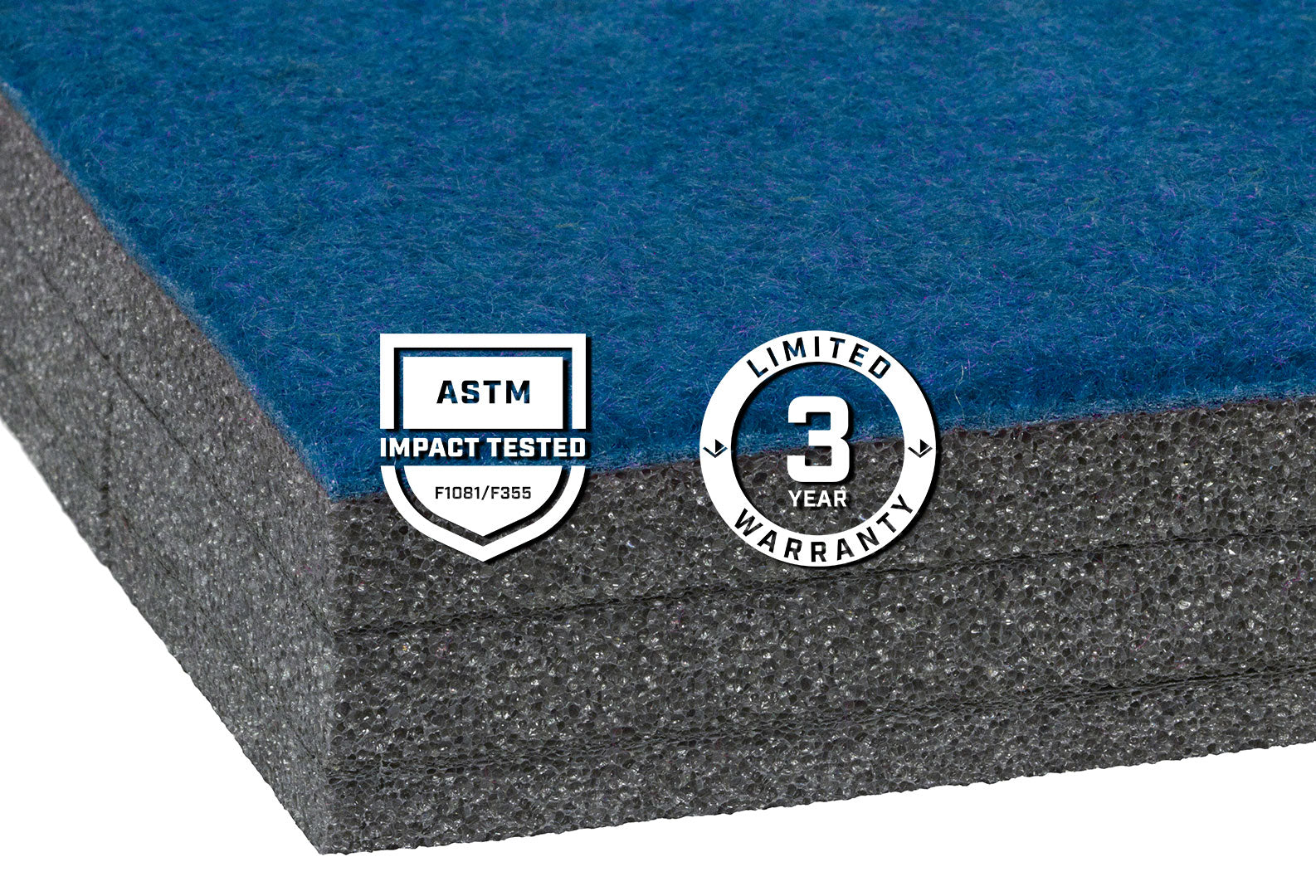 Century Mats Quality

Century Mat Solutions Mats are made using only the best high-quality materials to guarantee durable, long-lasting protection for your athletes.

Proudly manufactured in the USA, using strong 26 oz. carpet flame-laminated to 2.2 lb density Cross-linked Polyethylene Foam, backed by our 3-Year Limited Warranty.
Additional Options
Create the perfect atmosphere for your athletes.
Century Mat Solutions
READY TO SERVE YOU
Century was founded on martial arts values – our goal was, and remains, promoting the martial arts and fitness training industries through our work with gym owners like you. The less time you have to spend worrying about where you're getting your gear, the more time you can spend in your gym, dojo, or even training at home! That's why we offer everything you need in one place.