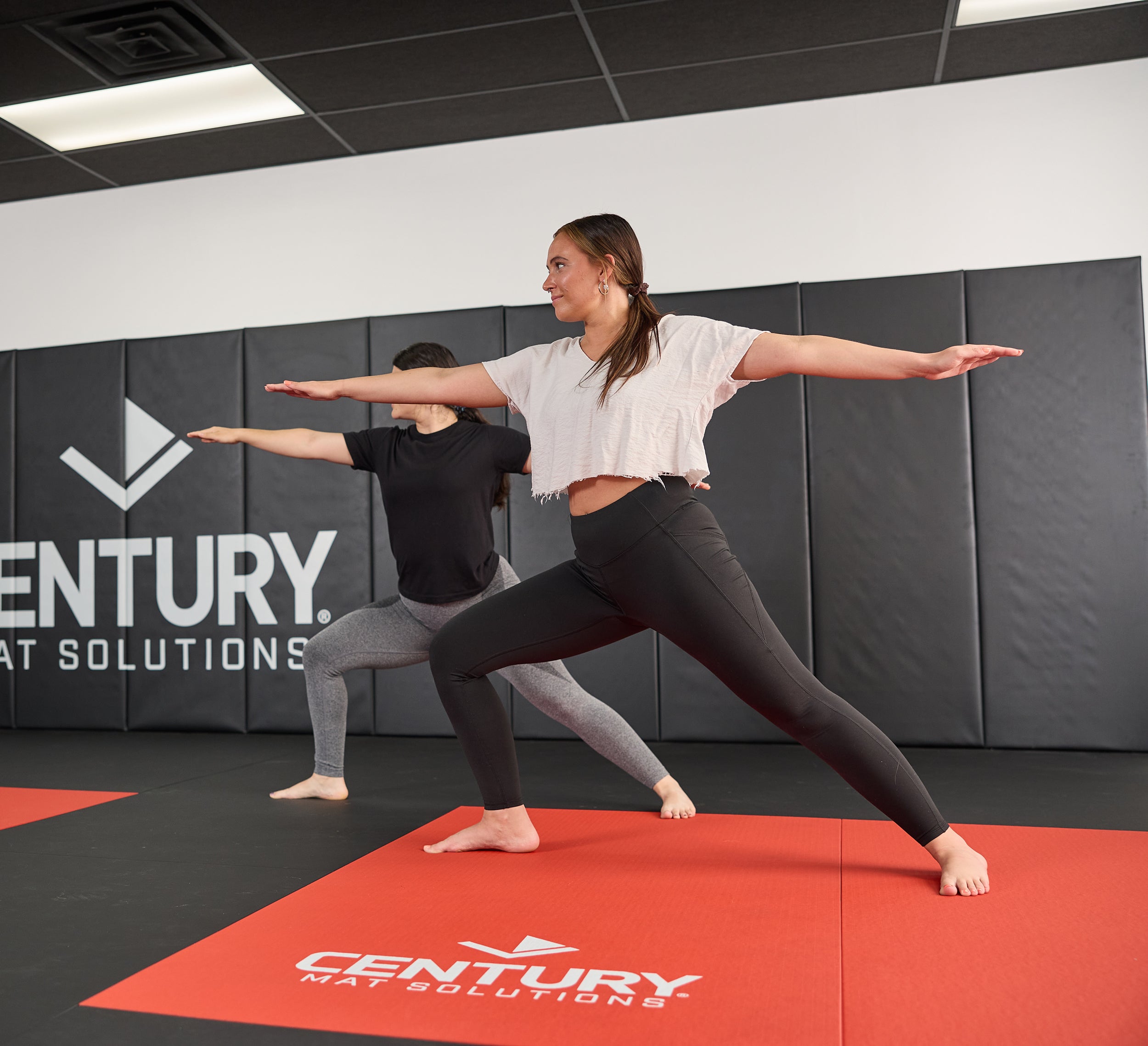 FOR YOGA, FITNESS AND MULTI-USE SPACES
Smooth or tatami Tile Mats
As more training and sports facilities offer multiple classes for yoga, stretching, aerial, and even kid zones, both home gyms and fitness studios alike need versatile flooring for various activities. Century Mat Solutions Tile Mats are an ideal option to maximize your space, support your clients and build your business.
Whether you're a seasoned yogi or just beginning your journey, our tile mats offer the perfect foundation for your practice, allowing you to unlock the countless benefits of yoga in the comfort of your own space.
The benefits of
smooth and tatami vinyl tile flooring
Whether you're looking for a smooth or textured surface, we have you covered! Our smooth mats are easy to clean, yet
stable under foot, and our tatami mats offer additional grip for your hot yoga or pilates class.
Specs / Info:
Can be installed in a dedicated space or wall-to-wall to maximize your workout area
Durable vinyl will not crack
Shock absorbing to help reduce joint stress
Add your logo, motto, position marks with Century Digital Printing direct to surface
Anti-slip and cleans easily
Smooth Vinyl is offered in 5 colors
Tatami Vinyl is offered in 5 colors
Each 1 meter x 2 meter mat is 3.28' x 6.65'
10-Year Limited Warranty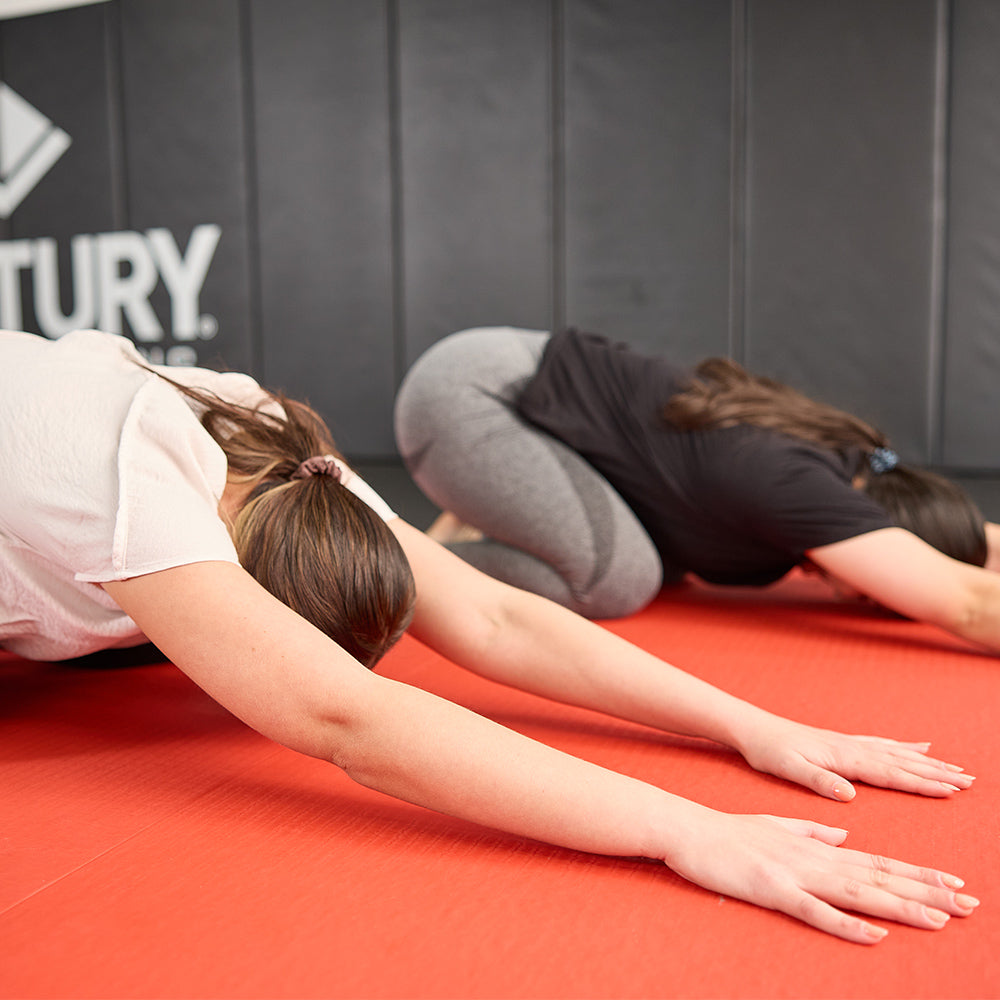 Superior Comfort
Our tile mat is crafted
with premium materials that provide unparalleled cushioning and support. The extra thickness ensures optimal comfort during poses, allowing you to focus on your breath and movements without distractions or discomfort.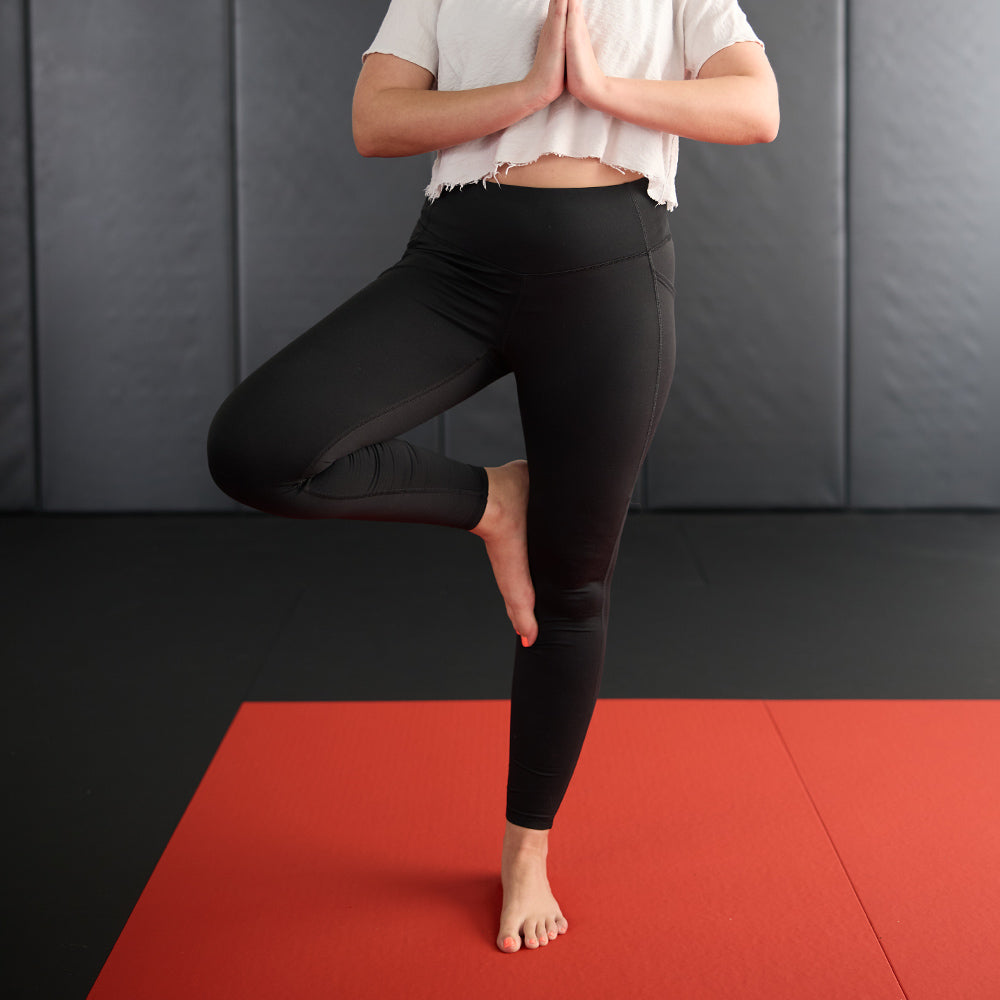 Enhanced Stability
With its non-slip surface, our tile mat offers excellent grip and stability, giving you the confidence to explore more challenging poses and sequences. Say goodbye to slipping and sliding and experience a new level of stability in your practice.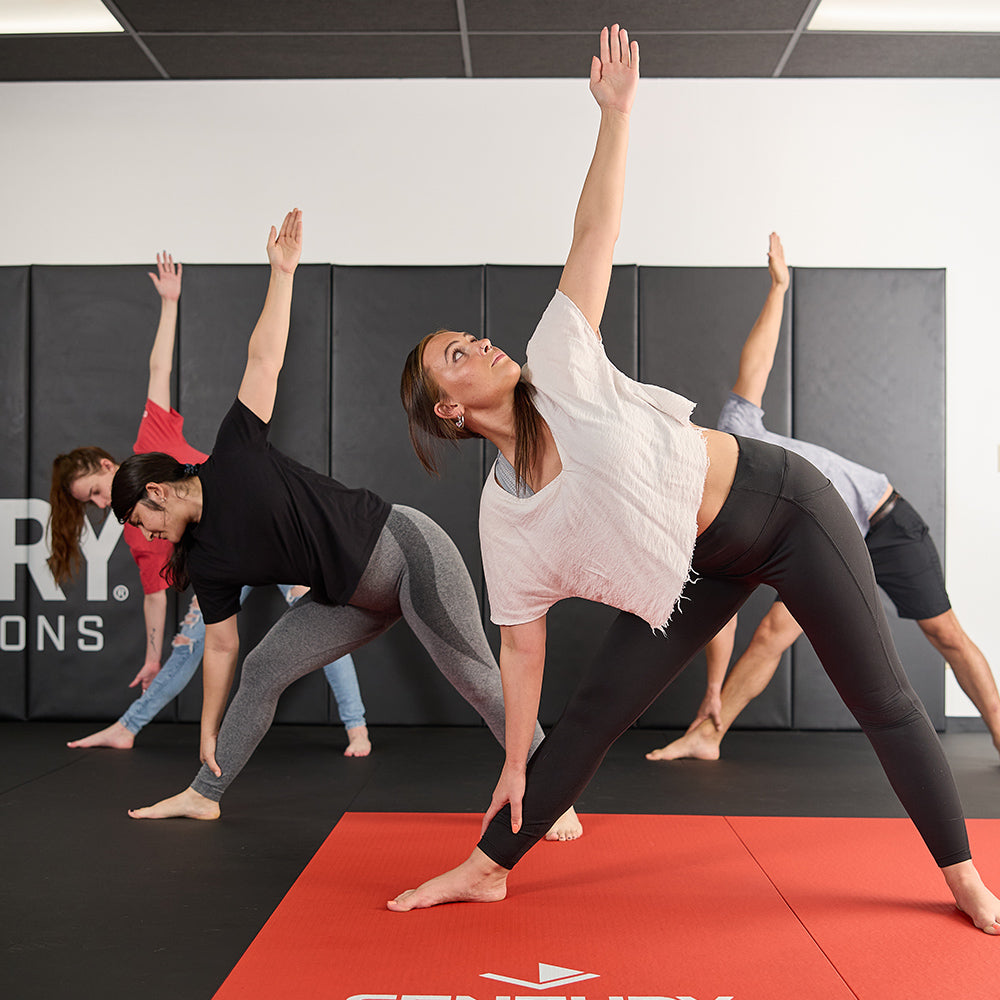 Easy to Clean and Maintain
Our tile mat is designed
for convenience. It is easy to clean and maintain, ensuring that you have a hygienic surface for your practice at all times. Simply wipe it down after each use, and it will be ready for your next session.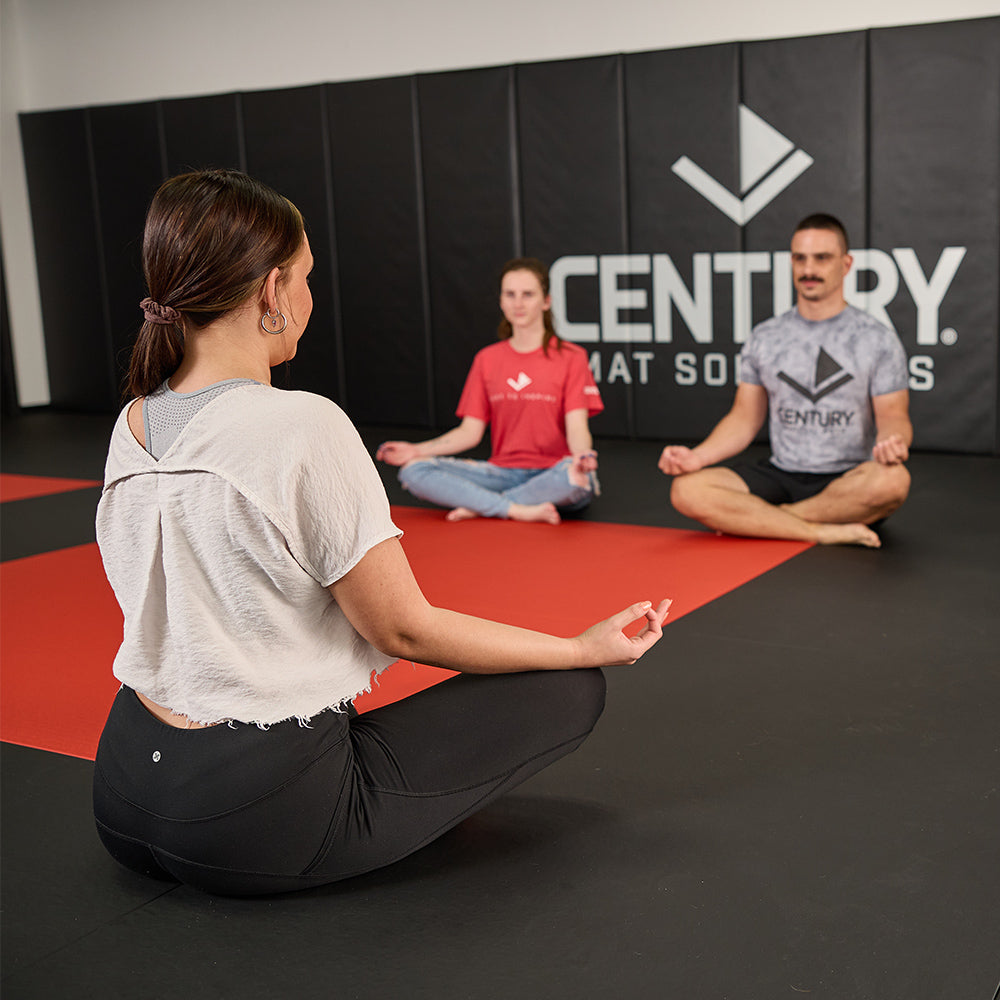 Durable and Long-Lasting
We understand that a tile mat should withstand the test of time. Our tile mat is made with durable materials that are built to last, ensuring that it remains a reliable companion throughout your yoga journey.
Looking for something else?
Check out our Home Rollout Mat with 3 times the cushioning of standard yoga mats!
Why Choose a tile mat from
Century Mat Solutions?
Trusted Quality: With years of expertise in providing top-notch flooring solutions, Century Mat Solutions is a trusted name in the industry. Our tile mats are crafted with meticulous attention to detail, ensuring the highest quality and performance.
Customization Options: We offer a range of colors and designs to suit your personal style and preferences. Find the perfect mat that not only enhances your practice but also complements your decor.
Excellent Customer Service: At Century Mat Solutions, we pride ourselves on delivering exceptional customer service. Our dedicated team is always ready to assist you, answer any questions you may have, and ensure that you find the perfect mat for your needs.
Invest in your yoga practice with our tile mats and experience the joy of practicing yoga on one of our premium mat solutions!
Elevate your practice with Century Mats, where quality meets performance.
To start your yoga journey today, contact Century Mat Solutions at info@centurymats.com
or call 248-952-8490!