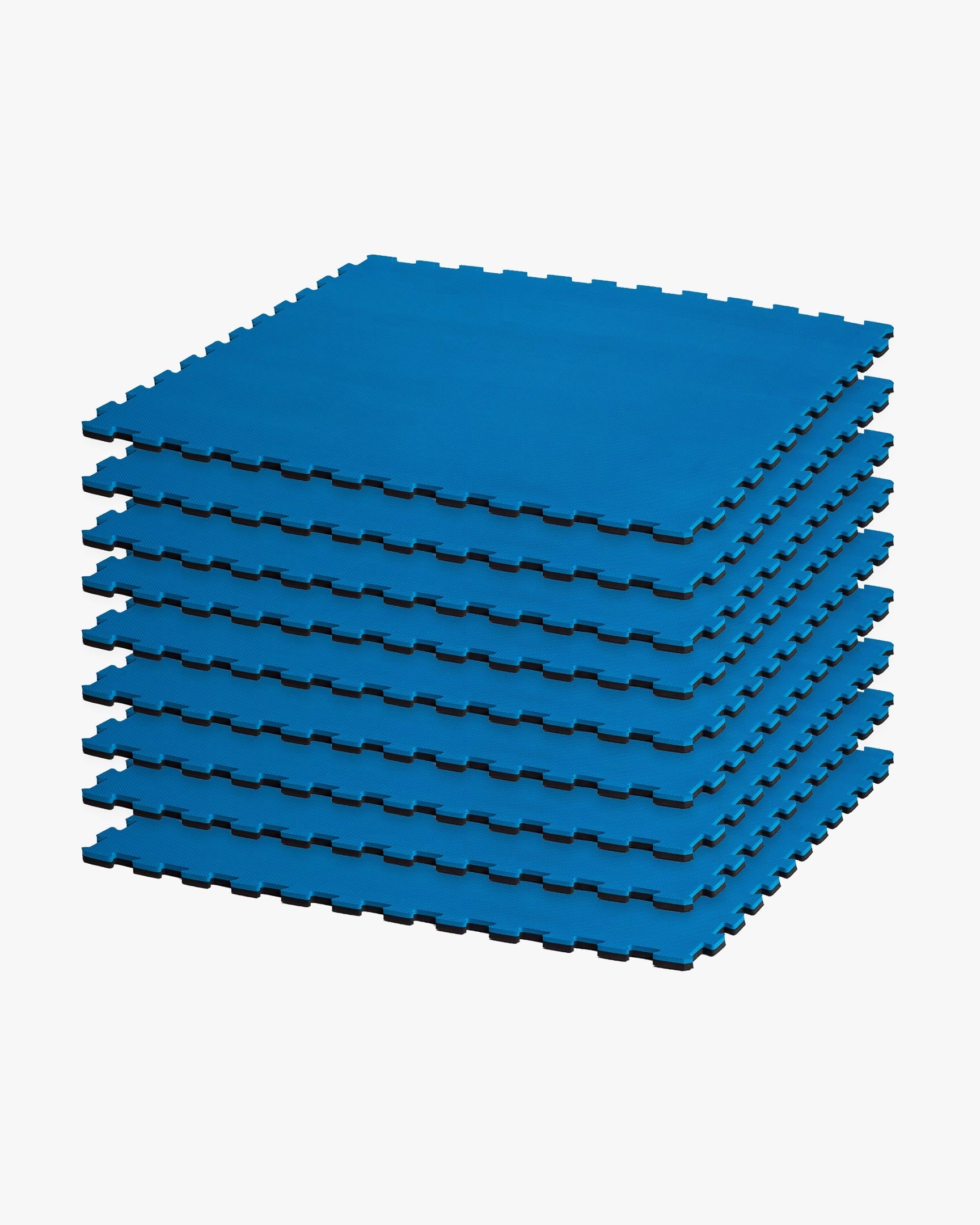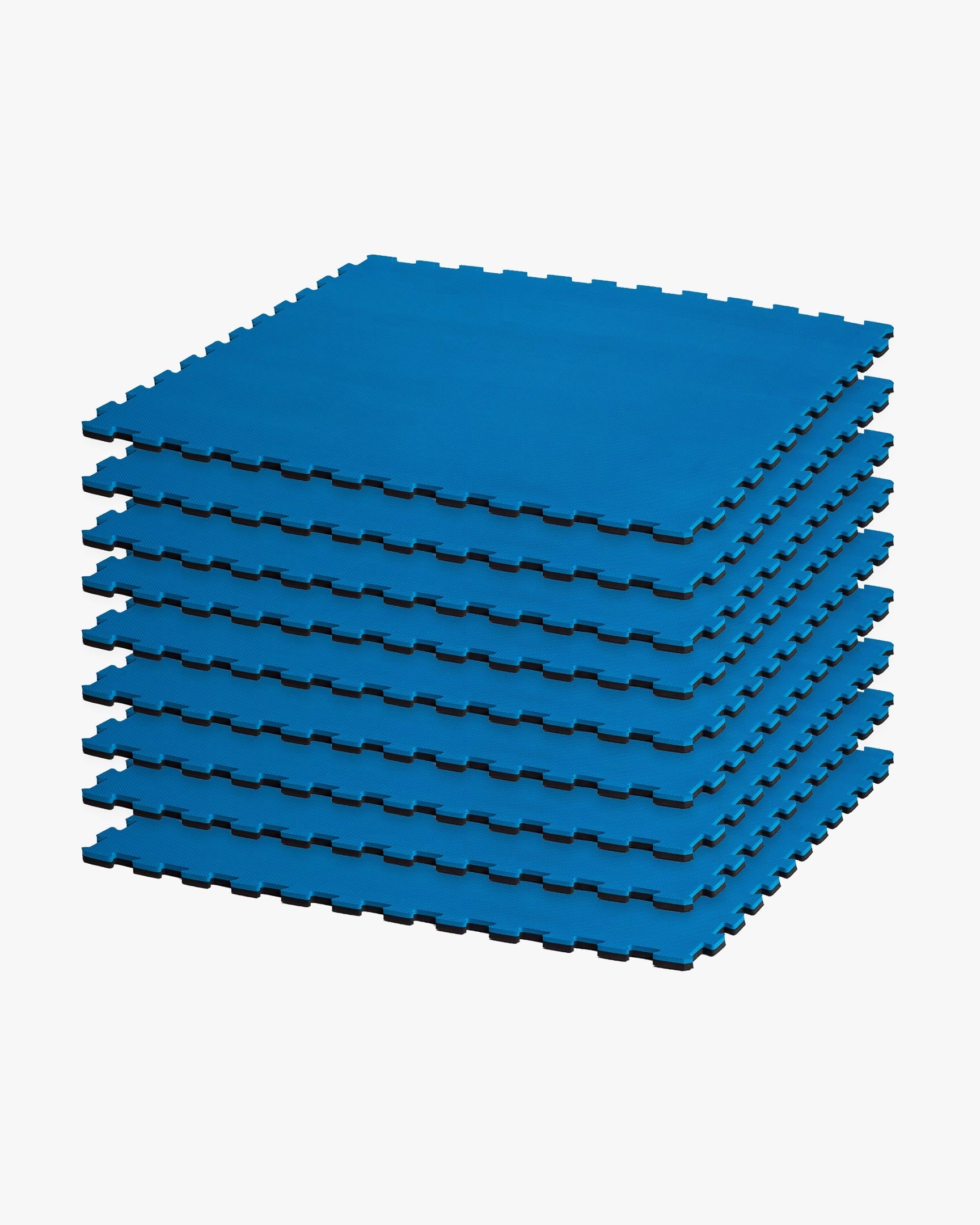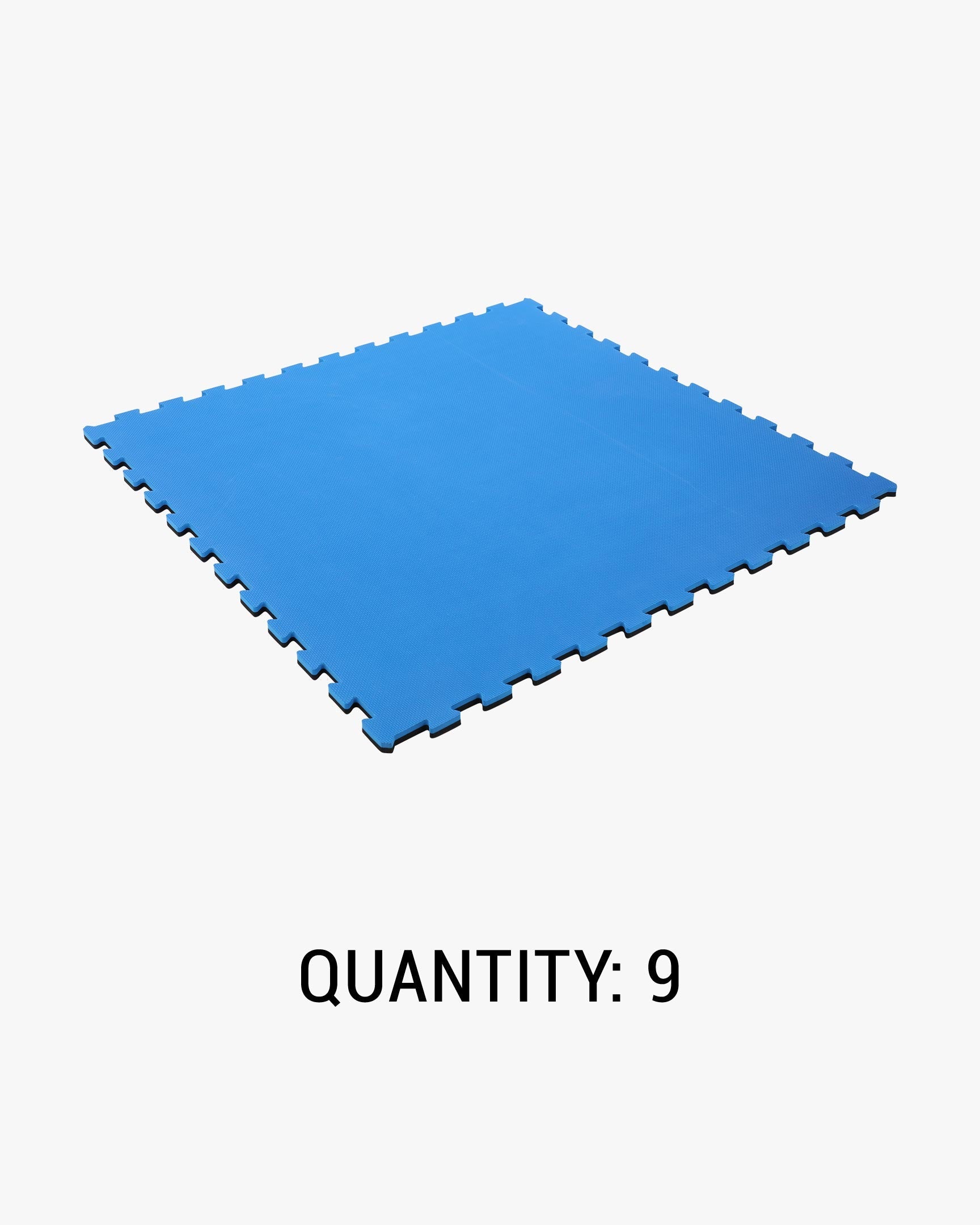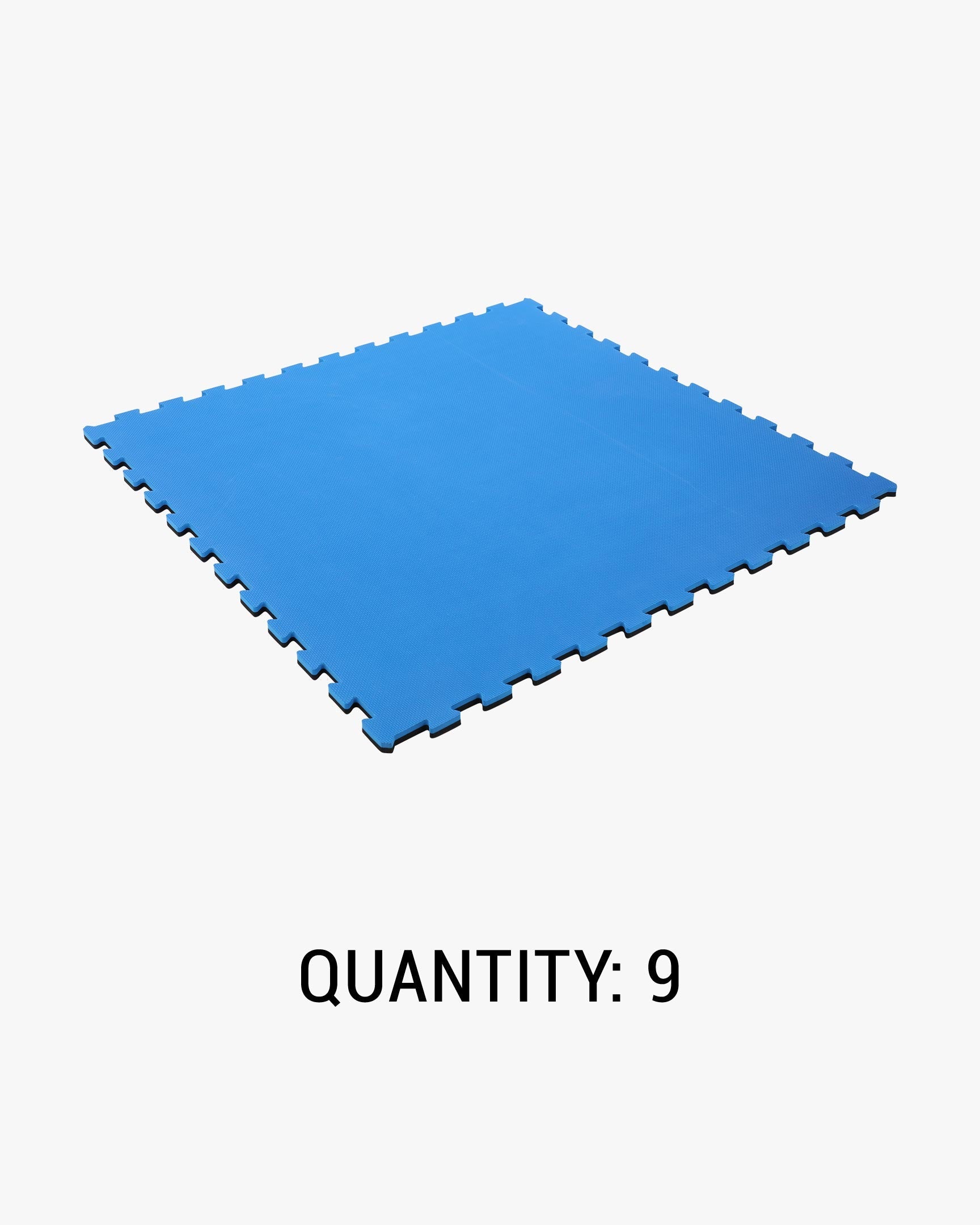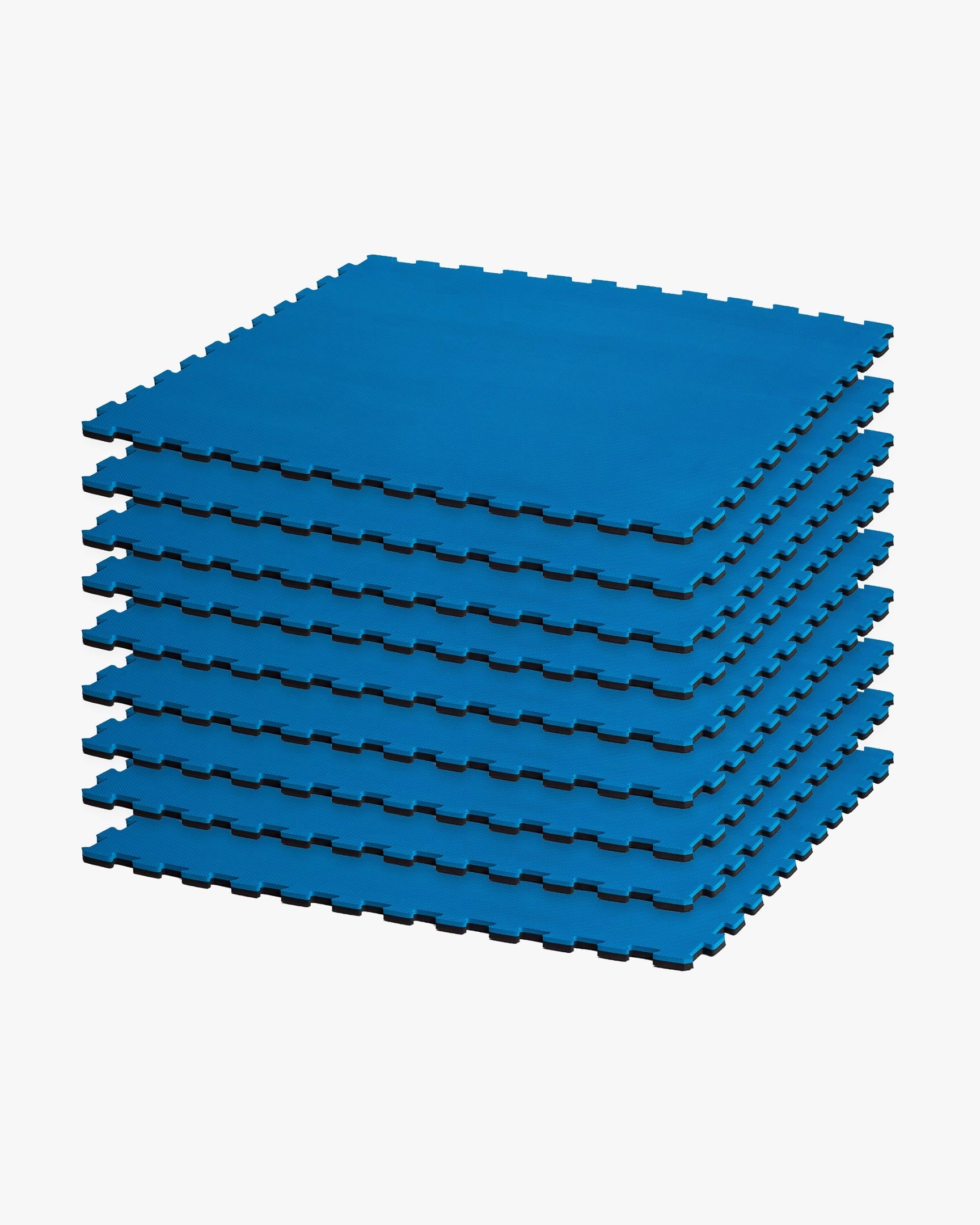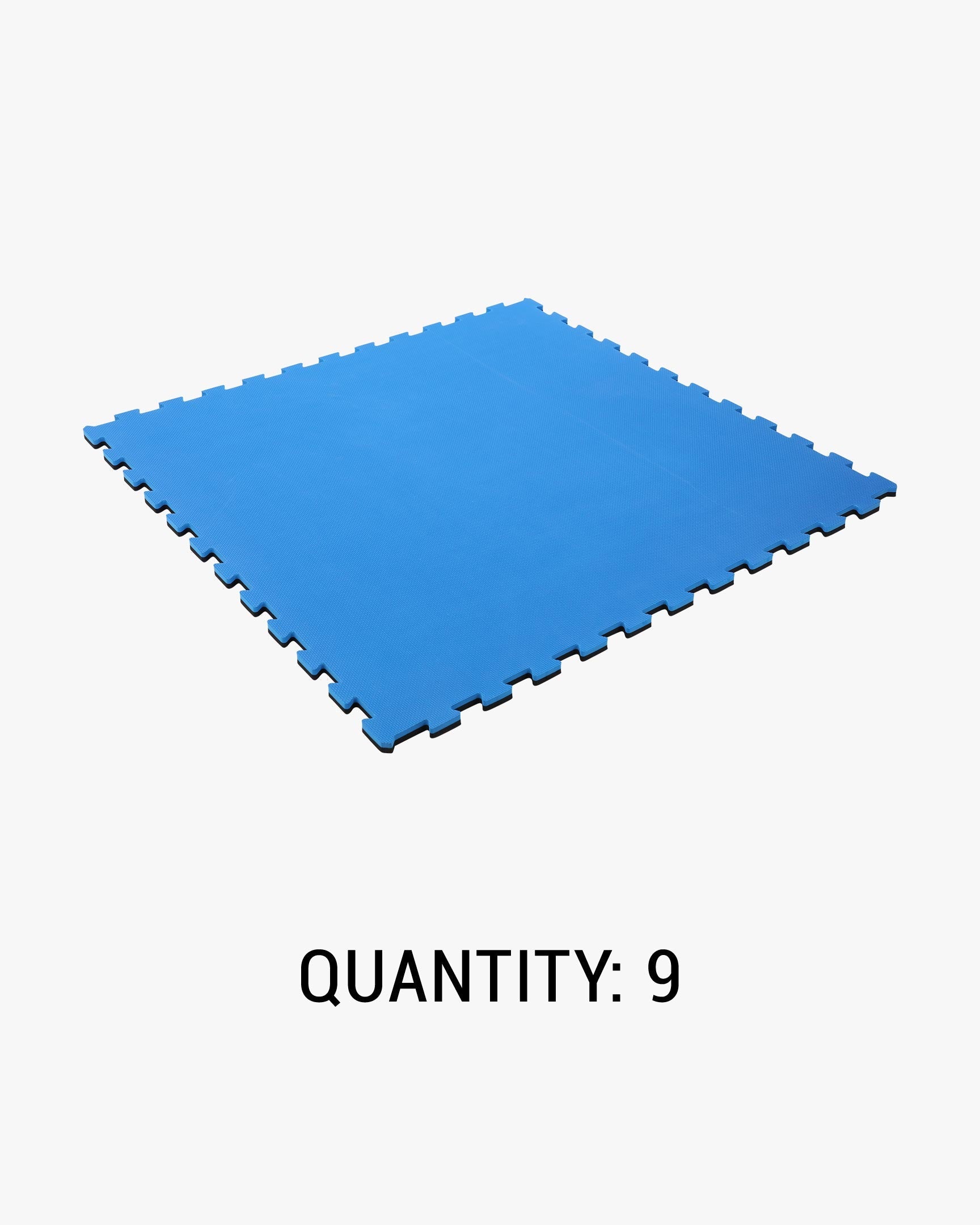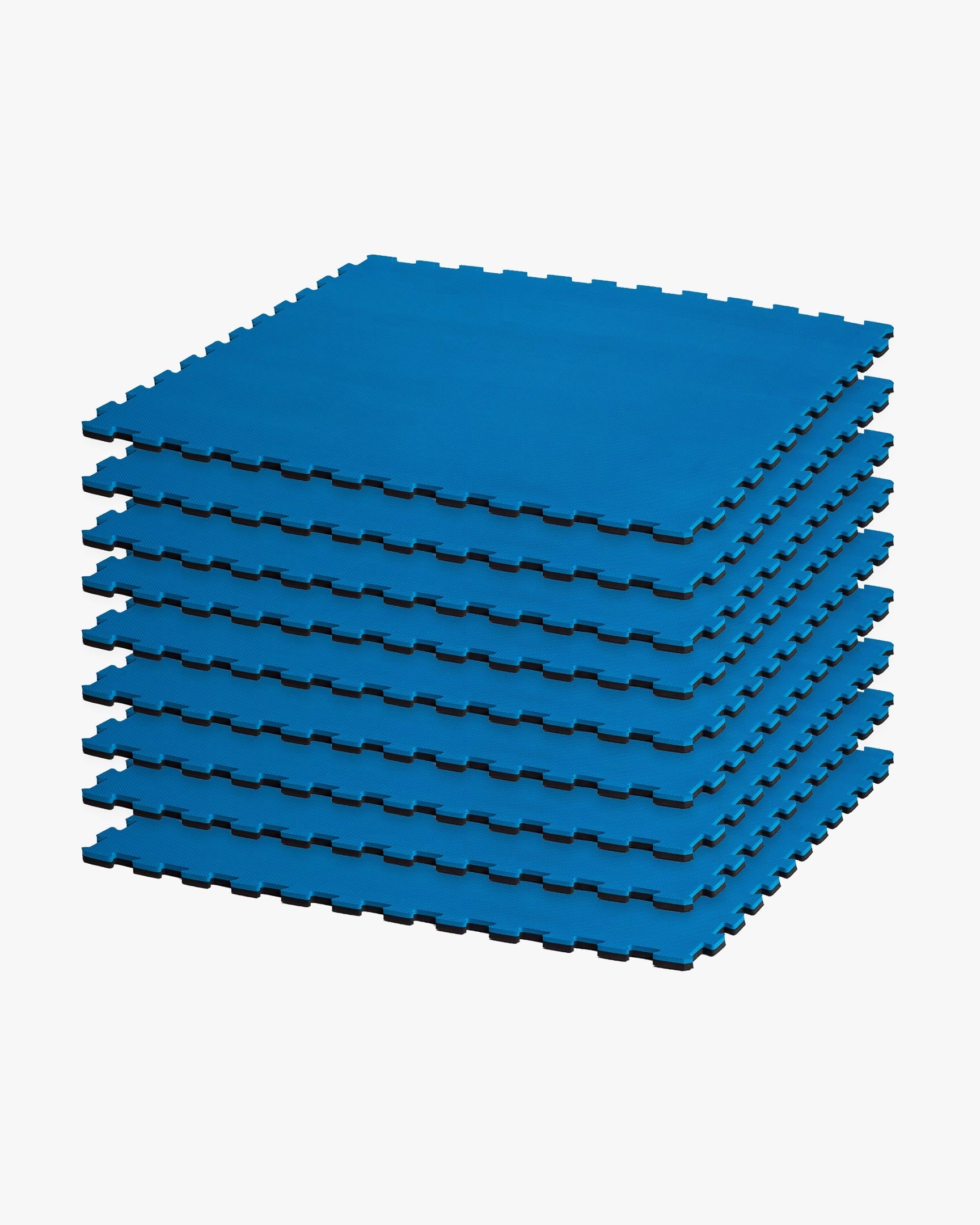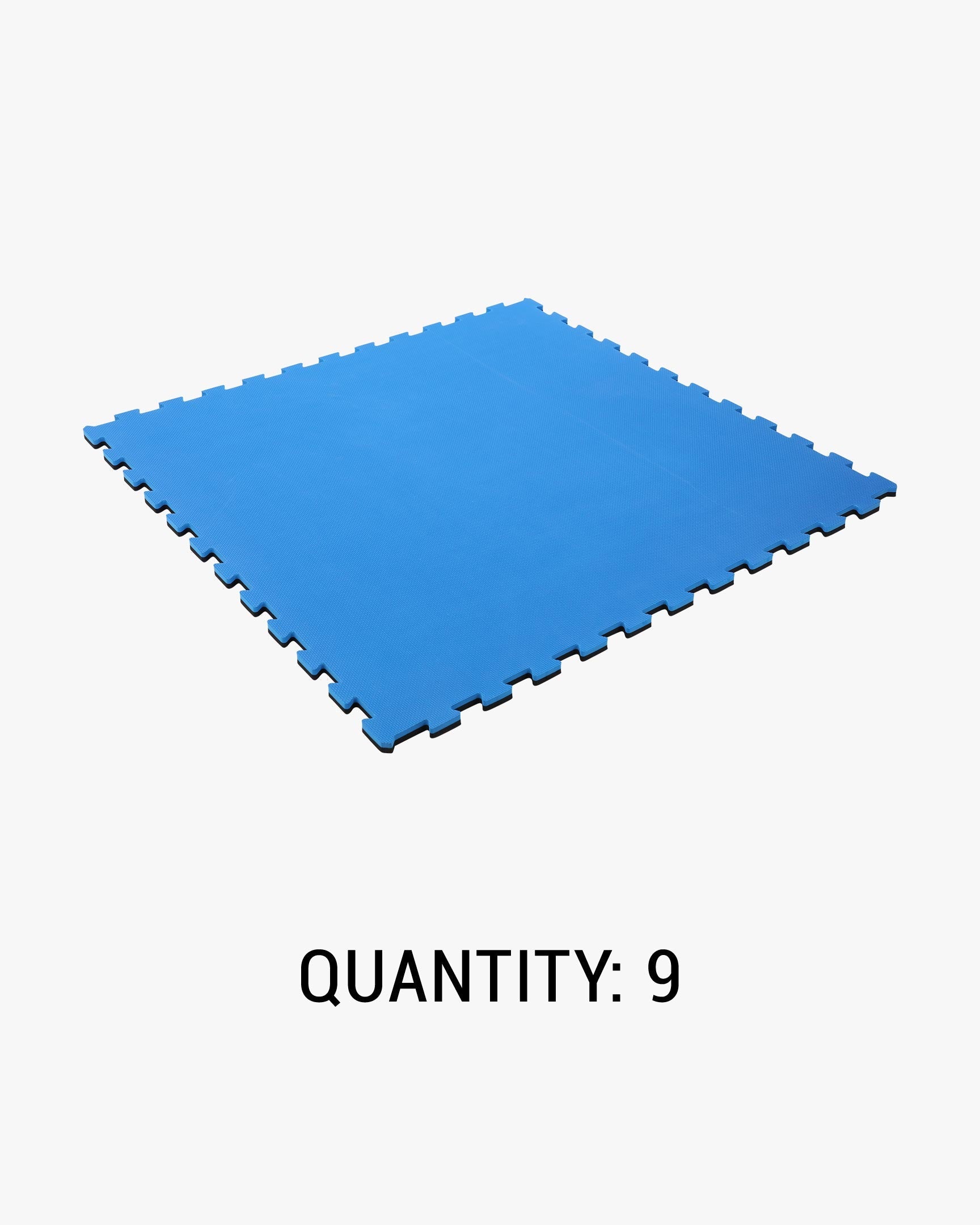 Reversible Puzzle Mat 9 Pack Bundle - Blue/Black
Needing more than 20 mats?
Request a Quote from our mat experts!
Change the color of your mat by simply turning it over with the Reversible Puzzle Sport Mat. Constructed using the same foam and thickness as our original Puzzle Sport Mats, but unlike our original Puzzle Sport Mat, you can flip over a section once your floor has been covered without having to reverse the entire floor.


Our Puzzle Mats offer excellent shock absorption, ensuring a comfortable exercise experience while effectively safeguarding your floor and reducing noise. These mats exhibit impressive resilience and weight-bearing capacity, making them ideal even for use under heavy exercise equipment to mitigate vibrations and protect your floor.

SIZE: 40" W X 40" L X 0.75" T (MINIMUM)

9 puzzle mats come in each kit, and it creates just under a 10' x 10' area.

Puzzle Sport Mat. Imported.